Managing Director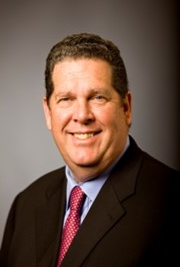 Thomas G. (Tom) Kies, VMS Managing Director, has over 38 years of experience in the financial sector, focusing on investor relations, proxy solicitation, securities transfer, and related industries. Most recently, Tom was Executive Vice President at AST (American Stock Transfer). Tom sat on the AST Management Committee and ran several important business lines in his almost 9 years – including founding AST's LINK Shareholder Services offering, providing clients with post-merger clean-up and lost shareholder look-up. In addition, Tom ran Relationship Management and Sales for both AST's U.S. and Canadian operations. Most recently, Tom ran the AST Strategic Account team.
Prior to joining AST, Tom was co-founder of the Laurel Hill Advisory Group, a specialized strategic consulting and advisory services firm offering proxy, governance and shareholder response programs.
Before that, Tom was Executive Vice President at Computershare (CPU), where he performed several roles, including managing Relationship Management for both the U.S. and Canada and managing the Georgeson proxy/governance business. Tom also sat on the CPU Executive Management Committee.
Tom's earlier career included senior management roles at Morrow & Co, Manufacturers Hanover Trust, DF King, and Shareholder Communications Corp.
Tom is an active member of the Society of Governance Professionals, National Investor Relations Institute, (NIRI), Shareholder Services Association (SSA), Canadian Investor Relations Institute (CIRI), Securities Transfer Association (STA), and Edison Electric Institute (EEI).