Risk Management & Compliance
VMS has a proven track record of offering Risk Management
& Compliance services and solutions to financial services firms.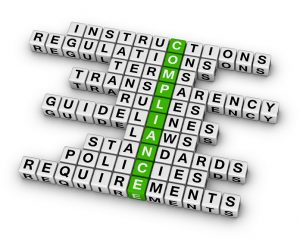 VMS offers expert regulatory compliance services and solutions to firms in the financial services industry. Our expert consulting team consists of former regulators and compliance professionals that have the expertise to help our clients build and maintain quality, customized compliance programs based on strong processes and a culture of compliance. We distinguish ourselves from other consulting firms by providing hands-on, customized regulatory compliance services and solutions. We pride ourselves on being consistently at the forefront of new and changing rules and regulations affecting the financial services industry.
Our team of compliance experts assists financial services firms in understanding regulations relevant to their business and keeping abreast of important changes. We stay up-to-date on regulatory events so you are empowered to make necessary changes quickly and effectively.  No matter the size or scale of your business, we can establish and provide ongoing maintenance of a corporate compliance program and effectively manage risk.
We offer a broad range of regulatory compliance services and solutions to our financial services clients:
Compliance Consulting
Compliance Outsourcing and Support Services
Compliance Policies and Procedures
Compliance Assessments / GAP Analysis
Annual Review of Compliance Program
FINRA 3012 Supervisory Control Procedures Testing
SEC 206(4)-7 Procedures Review
Independent Anti-money Laundering Testing
Branch office audits
Mock Regulatory Exams
Regulatory Exam Support (FINRA, SEC, state regulators)
Risk Assessment
Compliance Training
Code of Ethics
Advertising/Marketing Review
Email Surveillance
Business Continuity Plan
Investment Adviser Registration (SEC and State) and Updating Amendments
Broker Dealer Registration and Form BD Filings
Assistance with Responses to Regulatory Inquiries
Cryptocurrency, ICO & Blockchain
Are you entering the cryptocurrency space, perhaps launching an Initial Coin Offering (ICO) or venturing into blockchain technology? Get in touch with us today to learn more about how we can tailor solutions that will help you manage the uncertainties of doing business in an ever-changing regulatory landscape.
VMS provides regulatory compliance services and solutions regarding Cryptocurrency, ICO and Blockchain to remain complaint during regulatory uncertainty.
Contact
Contact [email protected] for more information.
We welcome the opportunity to consult with you and provide individualized strategies to keep your financial services firm safe and sound!  
VMS, LLC is listed in the FINRA Compliance Vendor Directory and has been accepted as an Independent Compliance Consultant by the SEC.