Managing Director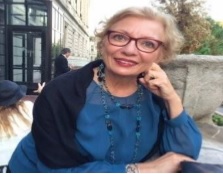 Marlene Rosenberg is a Managing Director at VMS, LLC Consulting.  During the last 15 years, she served in numerous roles contributing to the executive team while reporting to the CEO. Marlene has been responsible for formulating process improvement to major 100 firms leading to engagements in the financial services sector.
She is results-oriented with a proven track record of achieving profitability for new business development opportunities.  Her expertise includes creative business solutions that impact technology, business and user communities; custom designing programs specific to documentation and training to meet the organizational goals.  Her experience includes interacting at all management levels.
Skills include:
Managing teams during change that span across financial organizations that include motivating and coaching teams to achieve collaboration to reach corporate results.
Providing experience in merger initiatives, product roll-outs, complex programs and projects including business process improvements, cost-reduction and compliance-driven initiatives, systems re-engineering while working in an environment of ambiguity.
Offering proven leadership skills to influence and gain consensus-building objectives. Ability to integrate tactical plans into project strategies, effect sustained change by implementing ongoing internal communications and delivering projects on-time and within budget.
Working in mission critical engagements, making optimal use of internal resources and recruiting top talent skills needed to affect business solutions.
Coaching and Management.
Through a series of advancements in organizational development, sales, recruiting and training, she mastered an understanding of staffing requirements across all business lines.
She has a diverse background, worked during job growth opportunities and economic declines leading to recessions and unemployment.
Education:  BA, Kean College.